The MKE5 and MKE7 engine control units , exist in some different models , the most common is the STANDARD version , but ofter You will work with other specific models .
It's important to know that not all the models are compatible each to other , and also firmware allower to run on it are different . For this reason it's very impornat to be able to detect the model You are woking on .
The Hardware model can be identified checking the ECU backside , The ECU must have a LASER MARKED LOGO with the ECU MODEL DESCRIPTION and SERIAL NUMBER . The image above is an EXAMPLE ONLY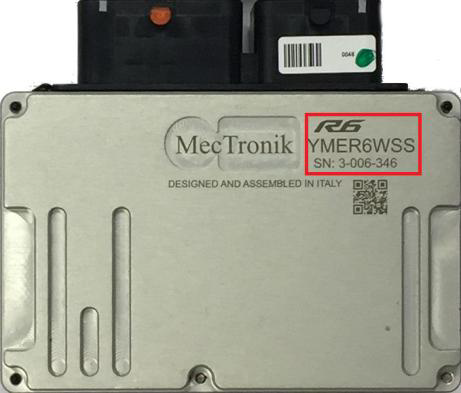 A more accurate check can be done using PC MECAL software , with following procedure :

1) Connect CANUSB interface
2) Open the MECAL software
3) Select the Bike Model from list ( don't care about firmware version ) .
4) Press the button CONNECTION OPEN
5) Switch ON the ECU
6) A window with "ECU Manager" will be opened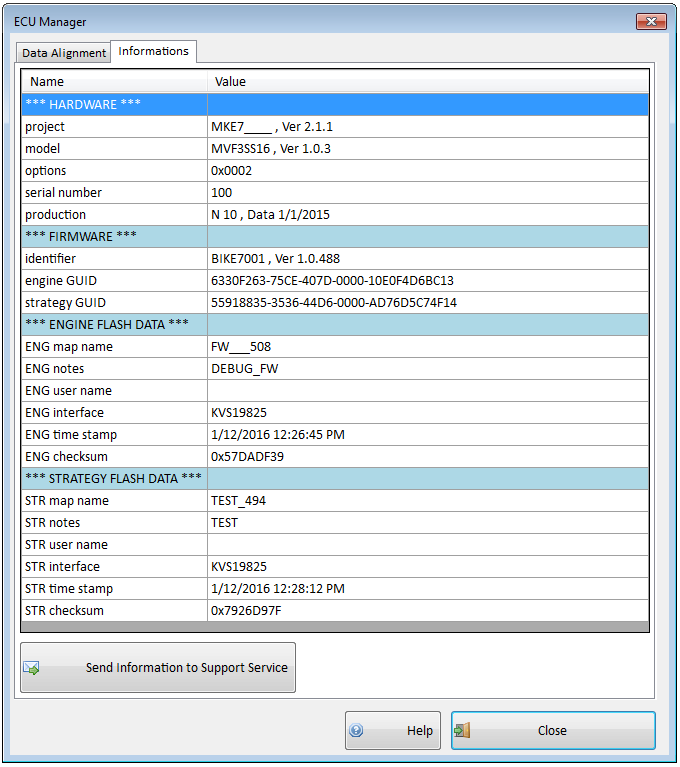 Here You can see all details for HARDWARE , FIRMWARE , ENGINE CALIBRATION and STRATEGY CALIBRATION too .
For details about connection to ECU You can take a look to our video tutorial