From 2017 the MKE7 was used by Yamaha for his Yamaha R6 racing applications . Two ECU models was made :
YMER6WSS : for Supersport racing class , without special rider aid
YMER6KIT : for all other classes where rider aid are allowed
This ECU models are still commercialized by Yamaha Italy , and Yamaha Racing points ( TenKate , YART and other … )
From 2020 a new MKE7 model was instroduced like single unit for the whole supersport category , for all motobike models , the WSS600_A .
Yamaha made a very great work , designing / building and suppling to all R6 user , a wiring loom of very good quality , and compatible with all ECU models . Of course this flexibility introduce a little bit complexity , here below a diagram that explain all possible scenario .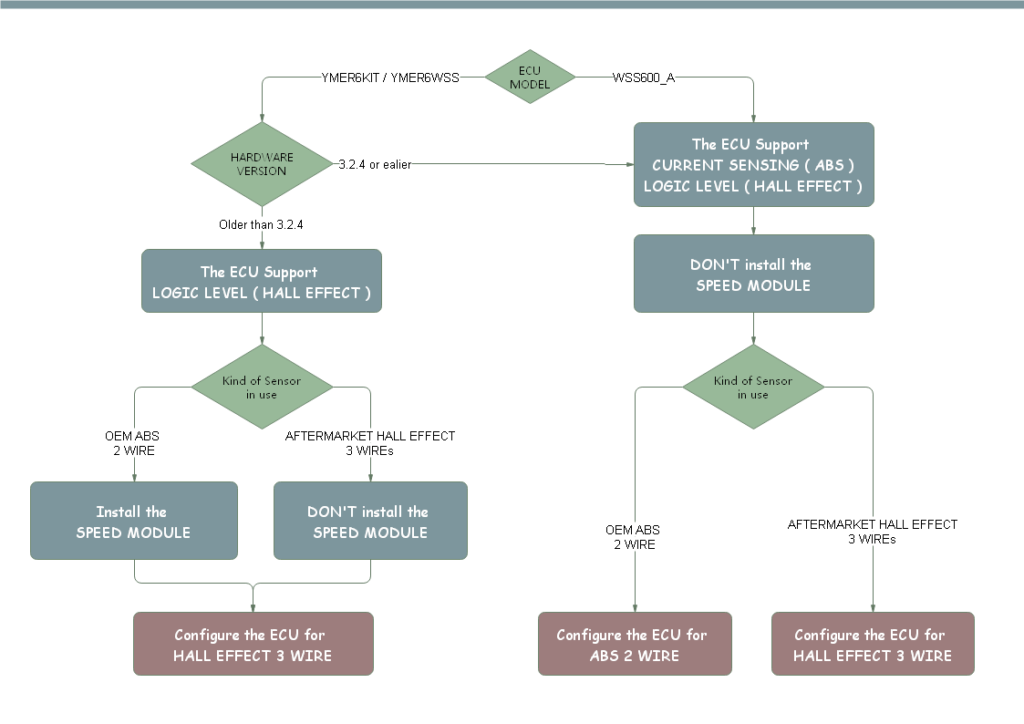 On our online store , You can find some AFTERMARKET HALL EFFECT SPEED SENSOR .